Erik ten Hag insists Manchester United are not in crisis and says they can turn things around if they stick to the plan.
Brighton comfortably beat Man Utd 3-1 at Old Trafford on Saturday, condemning the hosts to their third defeat in their opening five league games. They have not started a campaign as badly for 34 years.
The Old Trafford crowd booed their players at full-time after a limp performance which followed an international break that saw Antony and Jadon Sancho taken out of the first-team picture.
FREE TO WATCH: Highlights from the Premier League match between Manchester United and Brighton

Ten Hag felt Man Utd were unfortunate after VAR disallowed a first-half equaliser from Rasmus Hojlund after the ball went out in the build-up but admitted he was concerned about his side's results.
"We must stick together and stick to the plan and the rules and we will turn this around," Ten Hag said.
He added: "It bothers me [the form], but I have to see the way we play. It's about character, we have to see how strong we are and how the team sticks together. Players standing up and showing character because in all the games, especially the game today [Saturday] and against Arsenal and Forest, we have seen we can play well and create chances.
"But we also have some improvements to make and we have to step up."
Ten Hag addresses boos for Martial replacing Hojlund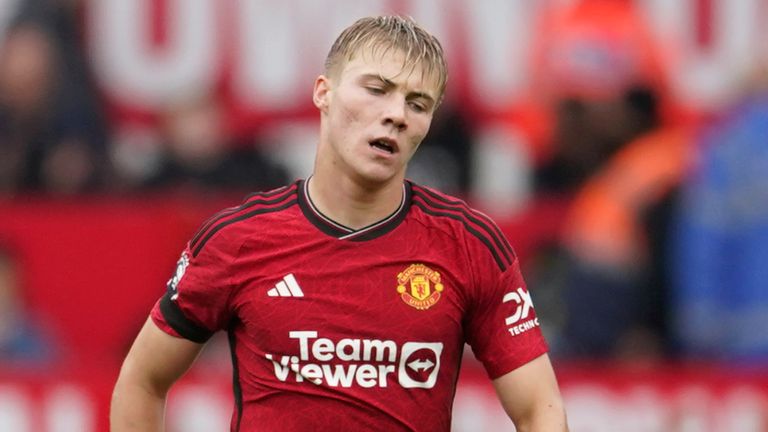 Debutant Hojlund was taken off in the second half for Anthony Martial, who had scored two goals in his last 15 games, with Man Utd 2-0 down and chasing the game.
The Old Trafford crowd openly booed the decision before applauding Hojlund's promising first home performance following his £72m move from Serie A side Atalanta.
Ten Hag says he was being cautious with Hojlund, who arrived at the club with a stress fracture in his back, but insisted there was no ill feeling towards Martial.
"I think it was positive," he said. "You see from the fans in first moment at Old Trafford, the reception was great. Hojlund performed very well, good that they gave this signal, this message will give Rasmus belief. He came in with small issue, he's not ready for a whole game.
"If Hojlund gets injured because he is not capable to play 90 minutes, then we are much further away from where we want to go."
Ten Hag added: "The booing was because Rasmus came off. But I think Martial last year when he played, he had a positive effect on our games… when he is fit, he will contribute. He is not top fit at this moment, but he is improving. When he is 100 per cent fit, he will contribute like last season."
Neville: Big concern is this wasn't a surprise
Sky Sports pundit Gary Neville:
"I've just got back from Old Trafford and you always have to be optimistic pre-match but the most concerning thing is what we ended up watching wasn't a surprise. This wasn't a lack of effort or a group of players not interested. This was a team well-beaten by opponents that were well drilled and knew what they were doing. Simple as that…
"Oh and yes the Glazers are responsible. It's how it works. You own a business and everything good and bad sits with you! They inherited the best in all areas. They've overseen 10 years of mediocrity off the pitch and on the pitch. They set the culture of greed, ill-discipline, indecision and uncertainty that runs right through the club. It would be best if they sold the club with some speed and efficiency and allowed at least the off the pitch items to be corrected properly that reset the tone and culture. Football is volatile so results on the pitch can be erratic and cyclical but if the off the pitch stuff including the owners direction and leadership are spot on it gives you a better chance to succeed on it."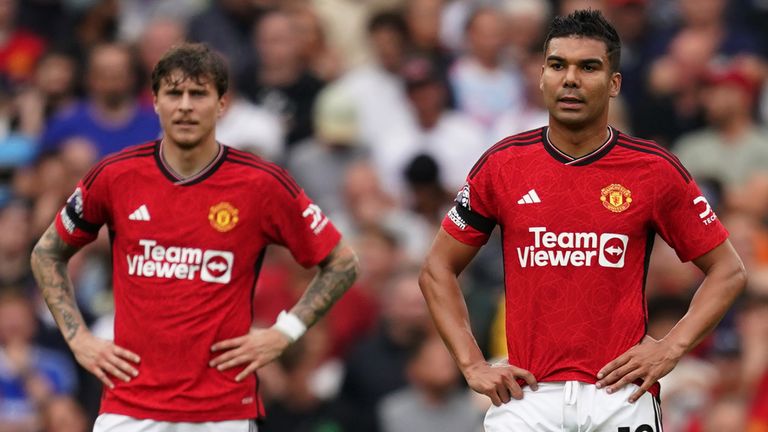 What's next?
Manchester United's next game is a trip to Bayern Munich on Wednesday as they begin their Champions League campaign – kick-off 8pm.
Erik ten Hag's side then return to Premier League action at Burnley on Saturday – kick-off 8pm.
Brighton's next outing is at home to AEK Athens on Thursday as they begin their Europa League campaign – kick-off 8pm.
The Seagulls then return to Premier League action at home to Bournemouth on September 24 – kick-off 2pm.